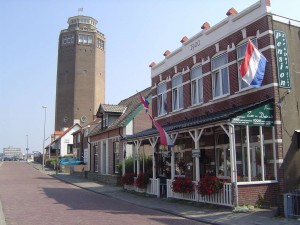 In 1900 "Zee en Duinzicht" was one of the first boarding houses in Zandvoort. After various renovations, it still has many unique and authentic features, creating a warm and cosy atmosphere in its comfortably decorated rooms. The situation of the boarding house is perfect, and within a 2 minute walk you can be on the beach or in the town centre.
"Lovely, comfortable stay" Excellent location close to the beach, incredibly clean,great breakfast! nice and friendly staff who were very welcoming and helpful, good value for money. We liked everything , Would stay again!!
zeer vriendelijke ontvangst , kamer tot in de puntjes verzorgd ,zeer schoon , mooi ingerichte kamers, thee en koffie op de kamer, Zeer goed ontbijt dicht bij strand en duinen..kortom een aanrader. Wij komen zeker nog eens weer.
Wir haben unseren Aufenthalt in der Pension sehr genossen.Tolle Lage zum Strand und zur Stadt. Das Zimmer war schön eingerichtet und mit allen gut ausgestattet Das Frühstück war einfach KLASSE. Schnelles wlan Wir kommen wieder!
"alles SUPER!!!" Netter Empfang- Sauberkeit-Lage-Frühstück aufs Zimmer alles in einem super tolle Pension Wir kommen wieder.
Hele vriendelijke en behulpzame eigenaren. Lekker ontbijt op de slaapkamer. De kamer en badkamer waren super schoon
Geachte... Kunt u mij een vrijblijvende prijsopgaaf geven voor 2 nachten? Van 28 t/m 30 november voor 2 personen. Met dank, Angela Mollers
Es war so schön bei Familie Corper, daß ich garnicht mehr nach Hause fahren wollte. Zu jeder Zeit bekam man nette Auskunft, ein Superfrühstück direkt auf das Zimmer - meinen nächsten Aufenthalt habe ich schon gebucht! Vielen Dank Familie Corper !!!
chambre vraiment très propre et agreeable, calme gentillesse du personnel proprete etc… Veronique-France
Nicely surprised by the attention to detail in the room. Nice breakfast in the room. Few steps from the beach. Could park our bike in the garden Sabine-u.k
Herzlichen Dank für die wunderbare Unterkunft. Wir haben uns sehr wohl gefühlt. Bis zum nächstes mal darauf freuen wir uns.
1 nachtje maar, maar we hebben genoten! en een heerlijk ontbijt! Dank!
Lieve Familie Corper, Vielen Dank für den wunderschönen Aufenthalt hier in Zandvoort! Das Frühstück war super und das Zimmer total Süß eingerichtet, Unsere Erwartungen wurden übertroffen! Danke für das schöne lange Wochenende.
Unser erster Zielsesurlaub, Es war unvergesslich schön bei Familie Corper!!! wir haben Super Tips für unsere Ausflüge nach Amsterdam und Beverwijk bekommen. Die Verpflegung war BOMBE. Mit 3 kilo mehr auf den Rippen fahren wir traurig wieder nach hause. Wir kommen wieder, ganz bestimmt.